Hi everyone.
I'm new to collecting Monster high. I collect Clawdeen, werewolves and any of the boy dolls. I'm currently looking for the male create a monster which is impossible to find here. does anyone know of one for sale or could possibly pick one up for me and I'll pay them through paypal. Ebay is WAY too expensive already. Also, here are a few pics of my collection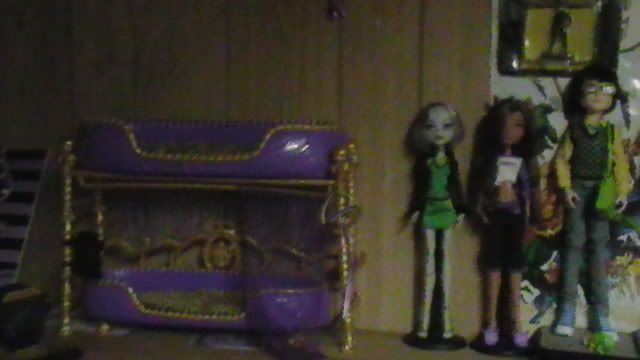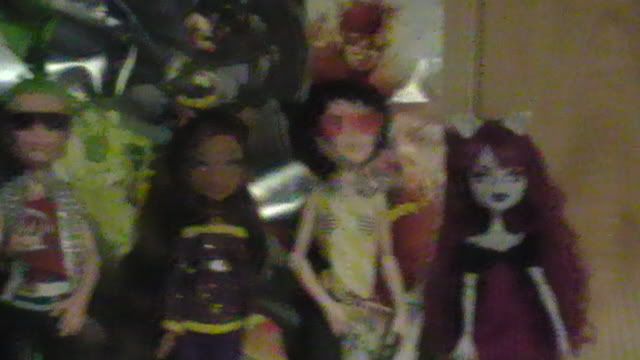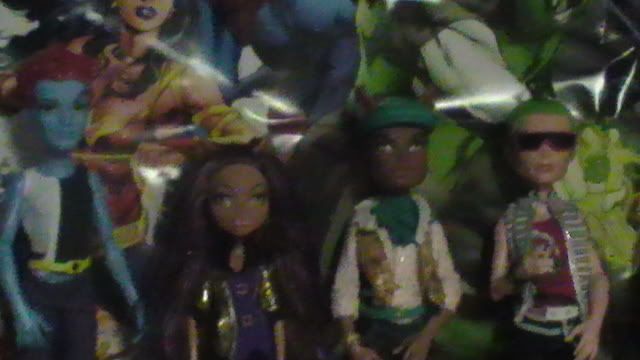 This is Kailani!

She is originally a CAM Sea Monster.  I found some paint that pretty much matched the limbs and painted the torso with it. The paint had more of a pearl sheen to it, so i painted the head and limbs with it as well. Painted her nails, fins, and tentacles on her arms, as well as repainted her face.

Rooted her head with yarn and hand-stitched her dress and added pearls and beads.

I hope you all like her!
Hey I'm selling my first batch of handcrafted Monster High bottle cap necklaces. They're a $10 including shipping, (out of the country maybe more shipping but I don't know lol). If anyones intrested let me know! my email is lewyb.bree@gmail.com or contact me @ lewybbree on tumblr.
~xoxo Lewybbree
YES YES YES!!!

OH HELL YA!!!
I have a bunch of customs for sale!
I've got heaps, and need to sell them pronto, I need to fund my car and more dolls.
There are pictures on my blog and better ones on my flickr, which is Skellody.
Prices are negotiable, make me an offer! Most dolls will come nude, their clothes will come extra.
Custom Skull Shores Lagoona
Custom Classrooms Lagoona
Custom Wave II Clawdeen
Custom Operetta
Custom Skull Shores Abbey
Custom Skull Shores Draculaura
Custom Sweet 1600 Draculaura
Custom Basic Ghoulia
Custom Basic Spectra
Custom Sweet 1600 Frankie (not pictured)
I can also do comissions on lots of dolls and I'm in the process of customising a basic abbey. 
I'm kinda desperate to sell these guys, so message me please!
This is the most beautiful repaint job I've ever seen!!
My new cleo repaint
Cleo kind of bores me, her sculpt is just sorta MEH! But here she is, nonetheless.

On ebay »> http://cgi.ebay.com/ws/eBayISAPI.dll?ViewItem&item=170838809623
Recently completed commissions! For more photos of these guys, please visit http://www.nonaptime.com/

The demon girl is a WIP.
New Clawdeen for sale
My first Clawdeen repaint, and I LOVE her! She's all roundy-faced and cute like Draculaura and Frankie. <3 But her nose is waaaayyy more adorable!

Anyway, this girl's up on ebay »> http://cgi.ebay.com/ws/eBayISAPI.dll?ViewItem&item=170838096132